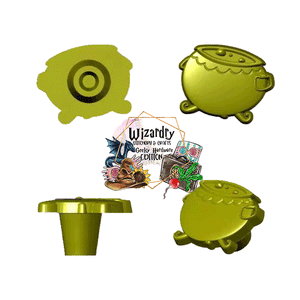 You are purchasing a custom designed Cauldron Screw.  The post is 6mm long & screw is approximately 3mm long.  Cauldron is approximately .5" wide.
A quantity of 1 = 5 Cauldron Screws with 6mm post + 5 screws
*You will need a flat screwdriver for assembly.*
Rainbow finishes will vary.