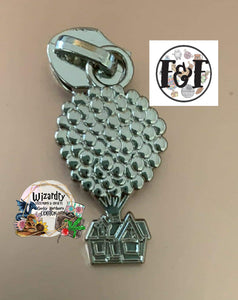 You are purchasing custom designed Fizgig Collaboration A #5 Nylon Zipper Pulls.  They are made to fit true #5 nylon zipper tape.
A quantity of 1 = 5 zipper pulls.
This mold is owned by Fizgig and Fezzik's Fabulous Fabrics (Australia).  We have decided to collaboration on designs to allow our customers the opportunity to order pulls at a lower exchange/shipping rate.  Please join their group here:  https://www.facebook.com/groups/fizgigandfezziks/
PLEASE NOTE: 
This is a PRE-ORDER and can take up to 12 weeks to arrive after the closing date.
Rainbow finishes will vary.