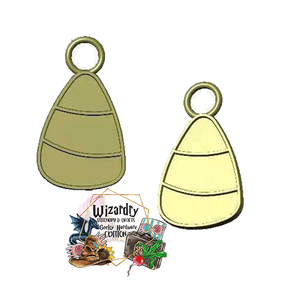 You are purchasing custom designed Inked Candy Corn #5 Nylon Zipper Pulls.  They are made to fit true #5 nylon zipper tape.
These will have a gunmetal finish and each section will be Inked in with either white, orange or yellow.
These will be inked White, Orange & Yellow on both sides.
A quantity of 1 = 5 zipper pulls.