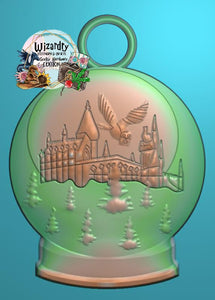 You are purchasing custom designed Winter Castle Snow Globe #5 Nylon Zipper Pulls.  They are made to fit true #5 nylon zipper tape.
A quantity of 1 = 5 zipper pulls.
PLEASE NOTE: 
This is a PRE-ORDER and can take up to 12 weeks to arrive after the closing date.
Rainbow finishes will vary.